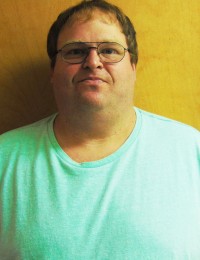 Owner/Office Manager
Joel has been with Mountaintop Animal Hospital since 2002. Prior to joining the practice he was employed by the Villa Roma in Harveys Lake as a line cook for 8 years. He then worked for Orloski's Quik Mart in the Landscaping Department for 4 years.
He started as a veterinary Assistant and is now the office manager and maintenance duties. Joel is Dr. Spiece's husband and the proud daddy of 2 lovely little girls, Brianna and Morgan.
Joel grew up outside of Noxen and is a graduate of Tunkhannock High School. In his free time, Joel enjoys camping, hunting, golfing and other outdoor activities.