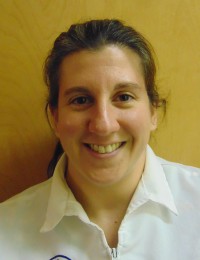 Associate Veternarian
Dr. Rachel is originally from Saginaw, MI. She attended Delta Community College. She transferred to Michigan State University where she earned her Doctor of Veterinary Medicine in 2007. Dr. Rachel worked in a mixed animal practice and a small animal hospital while practicing in Michigan.
She joined the Mountaintop Animal Hospital in the summer of 2012. Dr. Rachel is a member of the American Veterinary Medical Association.
Dr. Rachel is married to Mike since 2013. They have 2 Mastiffs Ursa a Bull Mastiff, Fiona an English Mastiff, and Xena a Boston Terrier. They have 3 cats, Zoie, Cheeto, and Token. She enjoys kayaking, hiking, camping, and photography.