Mountaintop Animal Hospital gives back to the community by trying to find homes for animals in need. Here you will find listings of some of the animals up for adoption. Help us find forever homes for these lovable animals!
DAMEN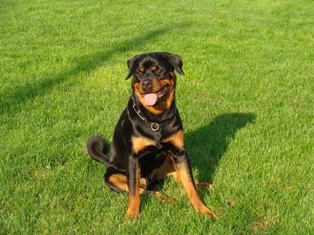 Damen is a 1 and a half year old male neutered rottweiler who is up to date on shots and a very well trained boy! He is best in an one dog household and is great with people. He is registered and imported. Please contact us if you are interested in giving Damen a forever home! Posted 5/27/11
COLE
ADOPTED!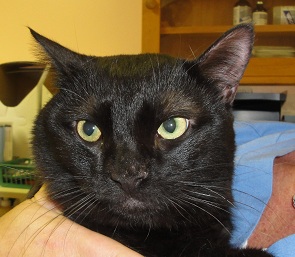 Cole is a solid black, short haired, neutered male cat who is approximately 1 year old. He may look mean at first but he is a lover and very mellow! He seems to be fine with other cats and was tested negative for feline leukemia, FIV, and feline heartworm disease. You have to hold Cole to appreciate how special he is! Posted 2/10/11
GUMP
ADOPTED!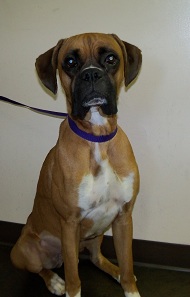 Gump is a very handsome, very sweet neutered male boxer. He is approximately a year old and has been given all his shots, microchipped and neutered. He is not shy or submissive but has a calm, lovable personality. He will sit and stay on command and is housebroken but he has been known to jump a fence when very excited! Gump weighs 54 pounds right now but he should weigh around 60 pounds. He is good with other dogs but has not been tested with children or cats yet. Come down to the Hazleton Animal Shelter and ask to meet Gump in person! Posted 1/5/2011