Dr. Karen Spiece and Mountaintop Animal Hospital was recently recognized in the Standard Speaker on January 3rd, 2011 under the headline "Foundation honors high-growth companies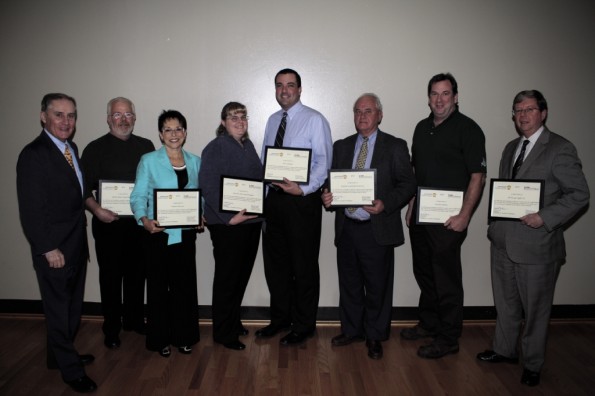 Team Pennsylvania Foundation and the Department of Community and Economic Development released a study showing that high-growth companies, or "higros," play a vital role in job creation in the commonwealth.
"We did this study to better understand how growth with these companies impact our ability to build a world-class, value-added manufacturing sector, grow service exports around the world, keep more firms in Pennsylvania, and address the unique challenges these firms face during their rapid growth periods," said DCED Secretary Austin Burke.
Dr. Gary Kunkle, who conducted the study, said nearly 60,000 net new jobs created in Pennsylvania's private sector were generated by higro companies between 2006 and 2009.
Team PA and DCED presented the findings to state and local government officials, regional economic development partners and about 10 high-growth firms at a meeting at Marywood University in Scranton.
Penny Cannella, president of Penn's Northeast congratulated the higro companies recognized. "Penn's Northeast is dedicated to the attraction, retention and expansion of jobs in northeast PA and welcomed the opportunity to participate in this forum and work in cooperation with DCED and the Team PA Foundation."
Team PA and the state convened the meeting to learn what challenges and barriers prohibit high growth companies from expanding their operations.
"We need to better appreciate the unique problems faced by high-growth firms to gain a much deeper insight into how government policies and practices impact their ability to grow jobs in Pennsylvania," Burke said.
Team PA and DCED officials recognized seven high-growth companies for their contributions to job growth in the northeast region of the state. The companies honored include: Liberty Homes Custom Builders, Pocono Lake; Chaucer Press Inc., Wilkes-Barre; Mountain Top Animal Hospital, Mountain Top; Ashland Technologies Inc., Hegins; Keystone Community Resources, Clarks Summit; Thermal Solutions Inc., Lehighton and PPL Energy Supply LLC, Allentown.